Listo para entrega Desarrollado por SIMCA 28 departamentos TIPOLOGIAS M2 Departamento 124.76 M2 Balcón 14.94 Terraza 69.06 2 Recámaras 2 Baños completos y 2 medios baños Jacuzzi INTERIOR DEPARTAMENTO Sala de concreto con pergola Pisos de marmol Cocina equipada Refrigerador Horno Microondas Estufa con campana Cubierta de granito en cocina Mesetas de mármol en baños Cancelería de alta resistencia A/C Calentador de agua Canceles de baños Closets Ventiladores Centro de lavados ÁREAS COMUNES Lobby Centro de Negocios Wi-fi en áreas comunes Estacionamiento Jacuzzi en áreas comunes Gym.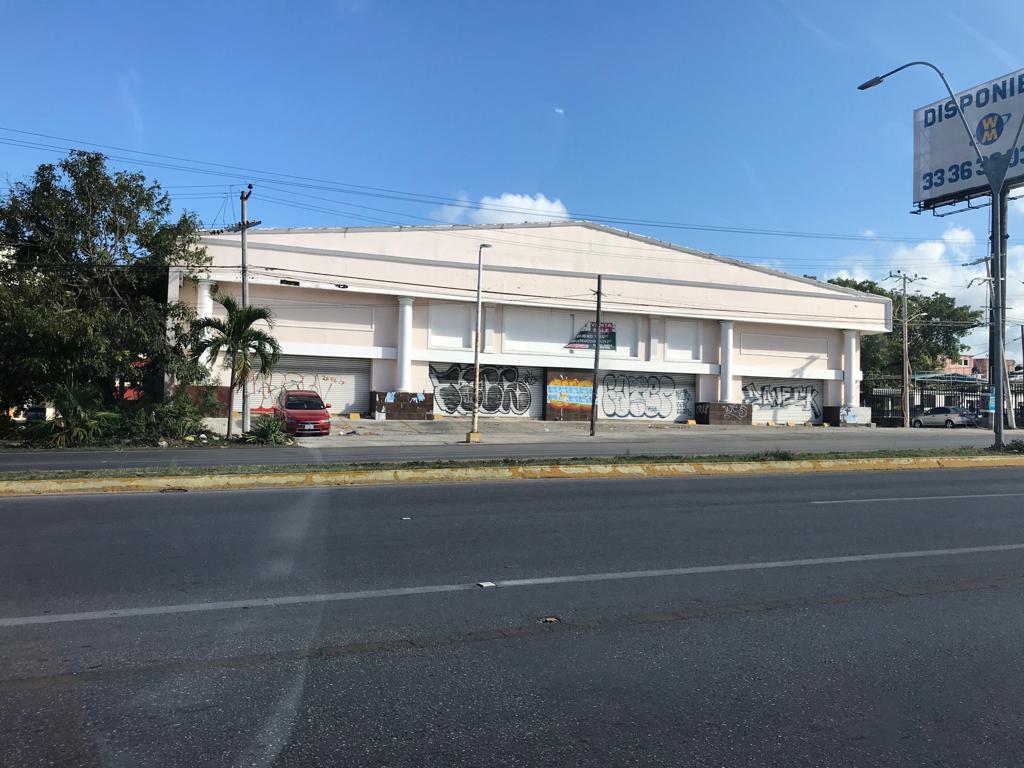 Strategic Location business with a large area of land (Flex warehouse) , on Avenida Lopez Portillo, one of the busiest road in the City of Cancun. Corner with land permits for multiple purposes as commercial, industrial or high density housing (multifamily), located in the heart of downtown Cancun, which stands out among its benefits, of high vehicular and pedestrian traffic, for being a área totally commercial zone vocation. It adjoins a residential complex of apartments and a hotel likewise as it counts its surroundings with convenience stores, and different types of commerce in general..
Terreno limpio y desmontado de 151.92 m2 Excelente Terreno en residencial con amenidades, áreas verdes, calles iluminadas y pavimentadas, terreno limpio , ciclopista , gimnasio etc , Canchas de padel, acceso controlado, Alberca semiolimpica, casa club. terreno de 151.92 m2 en precio especial de $$ 1050000 pesos.
Located in the very heart of Puerto Morelos, just a short walk north of the Town Square, this oceanfront home is being offered for sale for the very first time. The turquoise door of Casa Santa Fe is one of the most photographed doors in Puerto Morelos. The same charm and relaxed class carries throughout the home. Fully furnished, this home is well maintained and completely turn-key. The home features 4 bedrooms, including a remodeled an Oceanfront Master Bedroom Suite. Large open living/dining/kitchen spaces are welcoming and breezy. Guests enjoy the privacy of separate bedroom suites and outdoor sitting areas -- a design feature that lends itself to the possibilities of a B&B or Rental Guest Suites for future owners. The oceanside amenities include pool, hot tub, as well as dining and living spaces on the home's huge patio. This home is one of Puerto Morelos' finest residential properties on its highly desirable double lot. Its design lends itself to a great B&B. It's downtown location is second-to-none. It's overall charm and eye appeal make it ready for its next homeowners. As an additional consideration, this property's large lot size also offers the ability for a homeowner to expand on its current single story and/or presents an excellent investment opportunity for an investor considering a condominium development now or its possibility in the future. .
¡MAGNÍFICOS ACABADOS!¡ESTRENELA! Casa de 3 Plantas, consta de: Sala, Comedor, Lindísima Cocina Integral incluye, Parrilla Campana, Horno (marca Teka), Horno de Microondas (Panasonic), 3 Recámaras, 3 y medio Baños (accesorios muebles de baño Helvex), 2 Closets y 1 Closet Vestidor, Cuarto de lavado, Bellas terrazas, Jardín, Cisterna con bomba, Calentador, Gas Estacionario, 2 Garages. Fracc. Con Juegos Infantiles, Hermosas áreas verdes muy arboladas, andadores, Palapa. Caseta de Seguridad 24 horas. ¡MAGNIFICOS ACABADOS! Fracc. con hermosas áreas verdes, Juegos Infantiles, Palapa..
Descubre las maravillas de Paraíso Maya modelo Koh Disfruta del espacio de esta casa de dos plantas y la comodidad que ofrecen sus áreas de sala-comedor, cocina, dos recámaras en la planta superior que ofrecer privacidad y espacio para cada integrante de la familia, baño, patio con área de lavado y hasta estacionamiento Definitivamente la casa perfecta diseñada pensando en toda la familia y su vida moderna..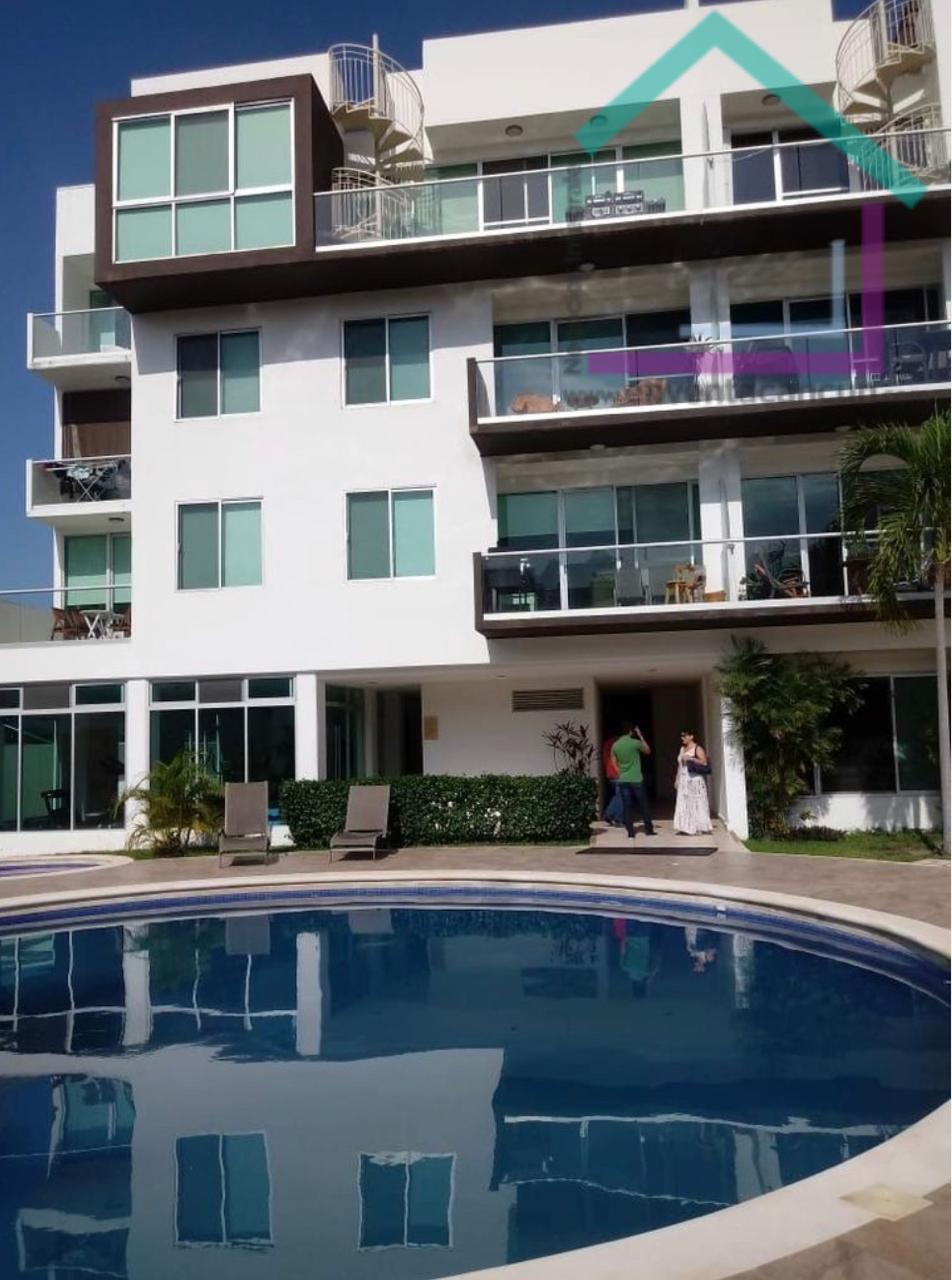 Departamento en Venta de 3 Recamaras con Terraza Cuenta con las Siguientes Amenidades: Alberca Gimnasio Seguridad Porton Eléctrico 2 Cajones de Estacionamiento Elevador Spa Cuarto de Masajes Juegos para Niños .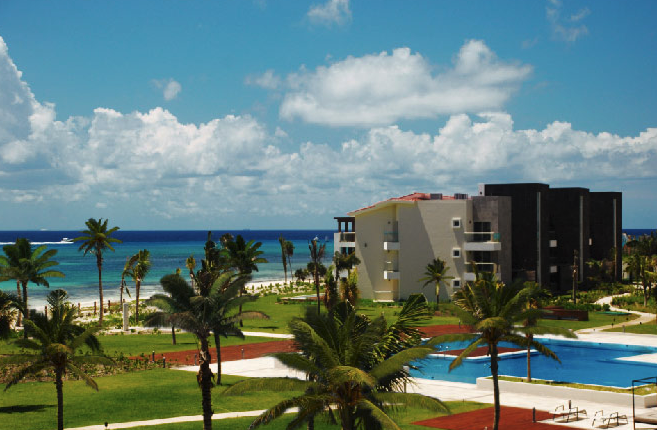 Mareazul consta de 300 apartamentos exclusivos distribuidos en 14 edificios. Cuenta con unidades de 2, 3 o 4 recámaras con amplios espacios. El conjunto ofrece acceso al mar, beach club, casa club, membresía al club de golf y áreas comunes de primer nivel. Disponibilidad inmediata. Precio en Dólares desde $431,000 ASK7.